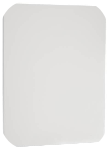 Text

Click and go to.

2 Pac DIY

Melamine white gloss door

Melamine white gloss door

Melamine doors

Melamine Doors

Replace your kitchen doors

Melamine kitchen DOORS & PANELS.

Prices below are for MELAMINE WHITE GLOSS DOORS )

( $ 80.00 SURCHARGE FOR ORDERS UNDER $350.00 )

( $ 80.00 base office costs)

TO MEASURE DOORS AND PANELS IN HOME $ 200.00 FEE.

HINGE HOLES $ 2.00 EACH

SUPPLY AND FIT, SOFT-CLOSE HINGES TO DOORS $3.50 EACH

PIANO CORNER DOORS HINGE PLUS 2 X 165 DEG. HINGE IS $ 25.00 PER DOOR, FITTED

Text

MELAMINE DOORS ARE A STURDY DOOR.

THEY ARE M.D.F. BOARD WITH A MELAMINE SURFACE

EDGED WITH 1 MM THICK PVC EDGEING..

( No heat problem with this baby )

Send us your list, to get a free quotation

(or peruse below to get a feel of the prices.)

We can do any size or color that you require.

BASE UNIT AND WALL UNIT DOORS 720 MM HIGH CABINETS

WALL UNIT DOORS (600 HIGH CABINETS )

Melamine Doors and Panels

Make it easy on yourself.
Email us your list and we will work out a price for you.
---